8 September 2019
The Midlands Biosecurity Group is forming as a result of increased concern from local farmers about wild dogs and feral pigs impacting farming operations and the need for a coordinated response.
The group will involve seven shires that cover an area from Perth's outer suburbs, north to Geraldton and inland up to 200km.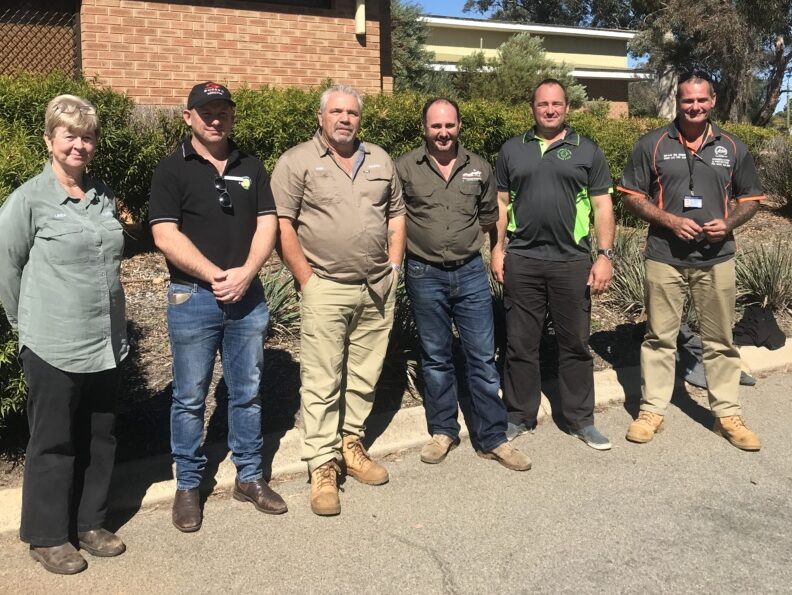 Project Coordinator Chris O'Callaghan said the West Australian Government had funded three licensed pest management technicians or 'doggers' for 12 months – two full-time and one part-time to support producers in the region.
"Their focus now is talking to farmers, investigating and recording stock attacks and assessing the extent of the problem," Chris said. "Every attack, sighting and sign is being captured by FeralScan which is a really useful tool for communicating what we're dealing with to a broad range of stakeholders."
The group has also attracted extra State Government funding to investigate wild dog movements further south of its range, on Perth's back door in the local government areas of Chittering, Victoria Plains and Gin Gin.
"If wild dogs are starting to impinge on our cities, we want to know about it," Chris said.
In the future, the Midlands Biosecurity Group will embrace an integrated multiple pest management approach tackling wild dogs along with other declared pests such as foxes, pigs, rabbits and corellas that impact farm profits and the environment.