The National Wild Dog Action Plan is a livestock-industry driven initiative that promotes a nationally coordinated approach to managing the negative impacts of wild dogs on primary production, environment and social assets throughout Australia.
This nationally-agreed framework is aligned with the Australian Pest Animal Strategy 2017-2027 and the Intergovernmental Agreement on Biosecurity 2012. It enshrines the principles of best practice management, meets community expectations for humane and ethical control measures, is owned and delivered by stakeholders embracing a collaborative, nil-tenure (no borders) approach.
Following extensive consultation and independent review, the first Plan (2014-2019) has been refreshed to ensure the next phase, NWDAP 2020-2030, continues to deliver latest best practice and technological advances as well as informs regional, state and national policy on wild dog management.
National Committee structure
Committee members
Chair and Livestock SA representative – Geoff Power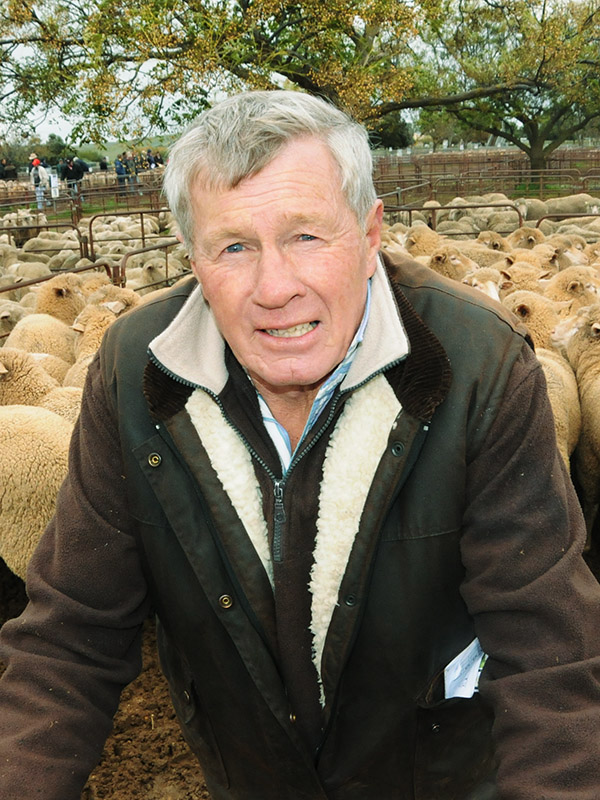 Geoff is a South Australian wool grower running a merino sheep flock east of the Flinders Ranges. He is Livestock SA's representative on the coordination committee and chairman of the South Australian Dog Fence Board. He believes it is imperative that wild dog control should be at the forefront of running a successful livestock business. Geoff was one of the original agitators for the National Wild Dog Action Plan, and he has a wealth of experience and knowledge of wild dog issues and is a champion of biodiversity protection and enterprise choice for farmers.
State and National Farming Organisation representatives
Victorian Farmers Federation – Peter Star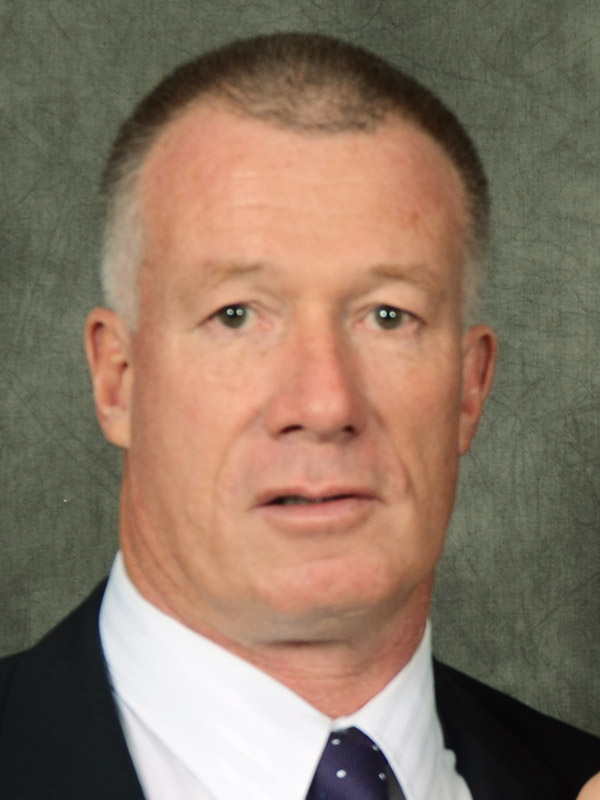 Peter owns a family-run Angus beef and superfine Merino enterprise in Victoria's Upper Murray region and it the principal partner of the family owned farming partnership known as F J Star & Sons. The 1600 hectare Angus Beef Cattle and Superfine Merino enterprise is located in the Upper Murray Region of North East Victoria, with property located at Bethanga, Bungil, and Cudgewa. The family also owns land on the outskirts of Albury at Wirlinga.
AgForce Queensland – Karen Huskisson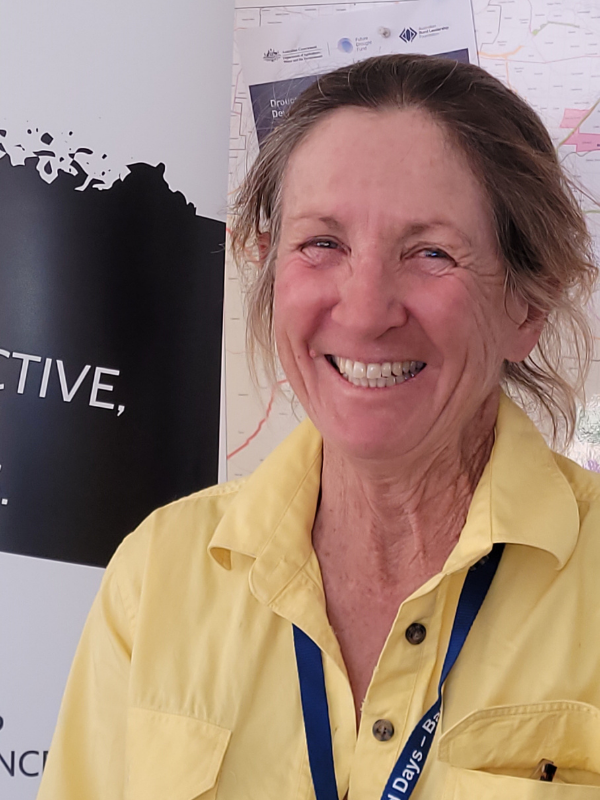 Stud Merino Breeders' Association of WA – Scott Pickering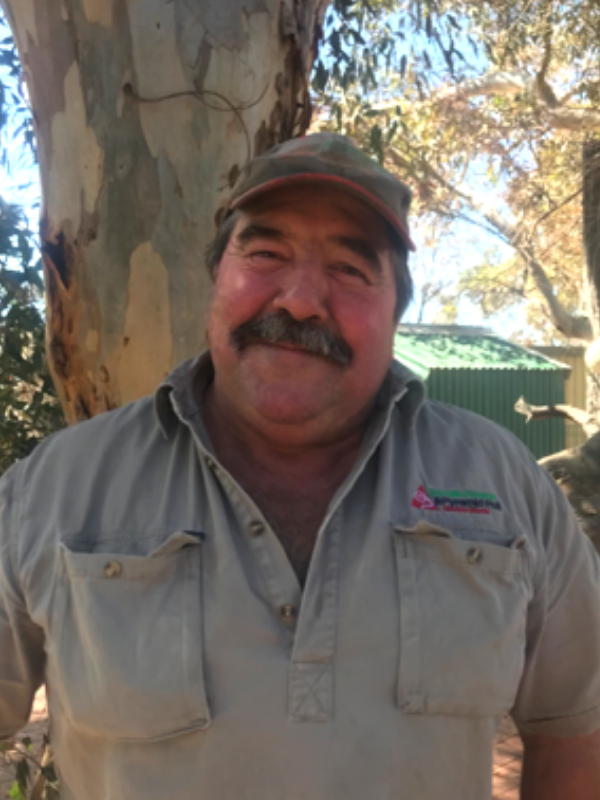 Scott is the president of the Stud Merino Breeders' Association of WA and a renowned sheep breeder running his successful poll merino sheep stud in a mixed sheep-cropping enterprise in the Esperance district in Western Australia. He is a passionate agricultural advocate, and lobbies for the completion of the State Barrier Fence's long-awaited Esperance extension to protect sheep flocks from wild dog attacks.
WA Farmers Federation and Pastoralists and Graziers Association of WA – Chris Patmore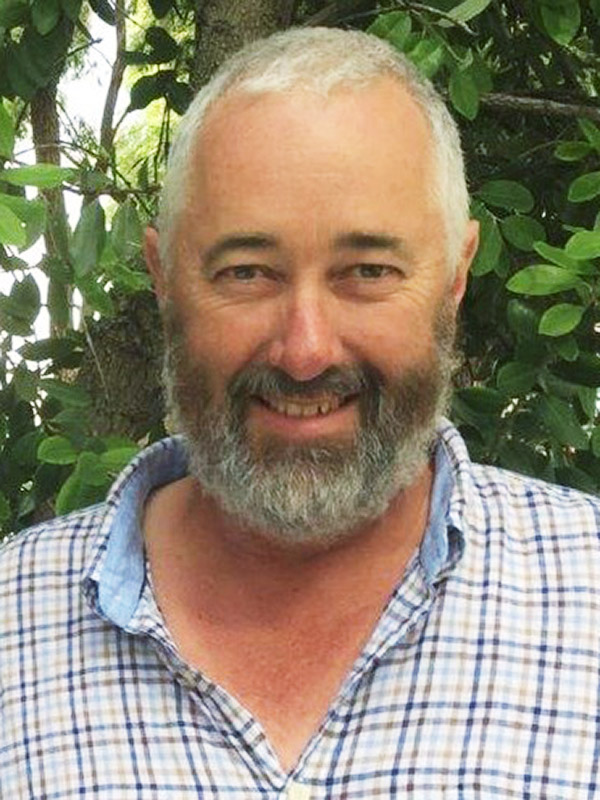 West Australian prime lamb and wool producer Chris Patmore brings more than 25 years' farming and business experience to the National Wild Dog Management Coordination Committee.
The Patmore's farming business spans across five properties, comprising more than 10,000ha, throughout the mid-west and north-east wheat belt. They have been affected by wild dogs and estimate this impact cost them at least $20,000 a year in stock losses alone.
Chris feels it is important to continue to monitor and improve wild dog control inside the State barrier fence, make inroads into managing wild dogs inside fenced areas and outside the State barrier fence.
Northern Territory Cattlemen's Association – Adam Bowen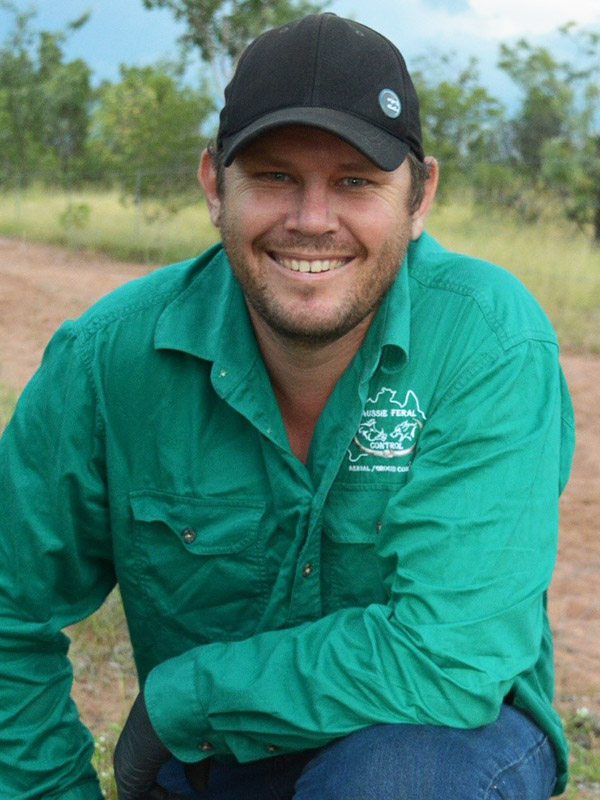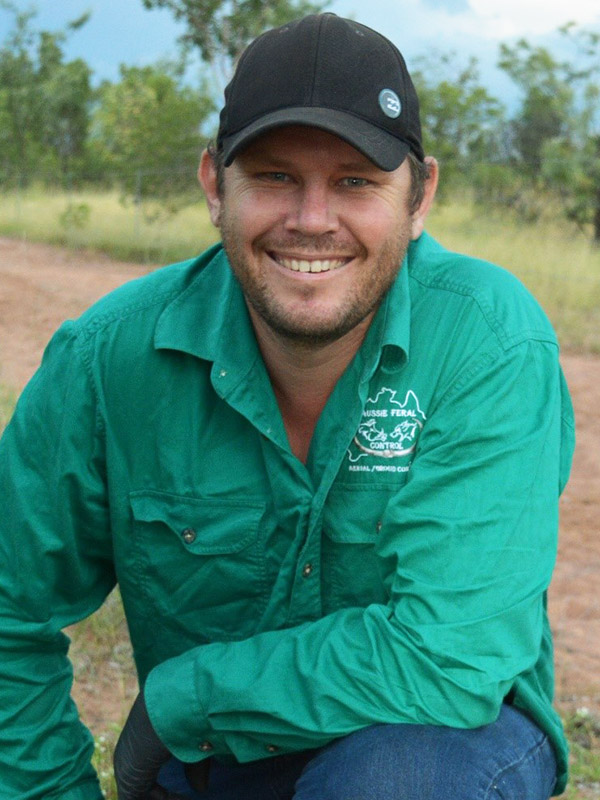 Adam is a professional contract pest controller, based in Katherine, Northern Territory. The most requested enquiry for his service is to reduce the impacts of wild dogs on livestock. He usually travels more than 30,000km a year, from the Queensland border to Adelaide River delivering control programs. Adam says that more pastoralists are taking stock of what they are losing and investing in good control programs, especially since cattle prices has risen. On one station in the Katherine region, up to 20% of weaners were being bitten or damaged by dogs and after two years of a managed control program, the number of calves weaned lifted by 20% and the number of animals damaged fell to 4-5%. Larger steers selected for NT live export and sent to fattening blocks are also being injured and devalued.
New South Wales Farmers Association – John Rolfe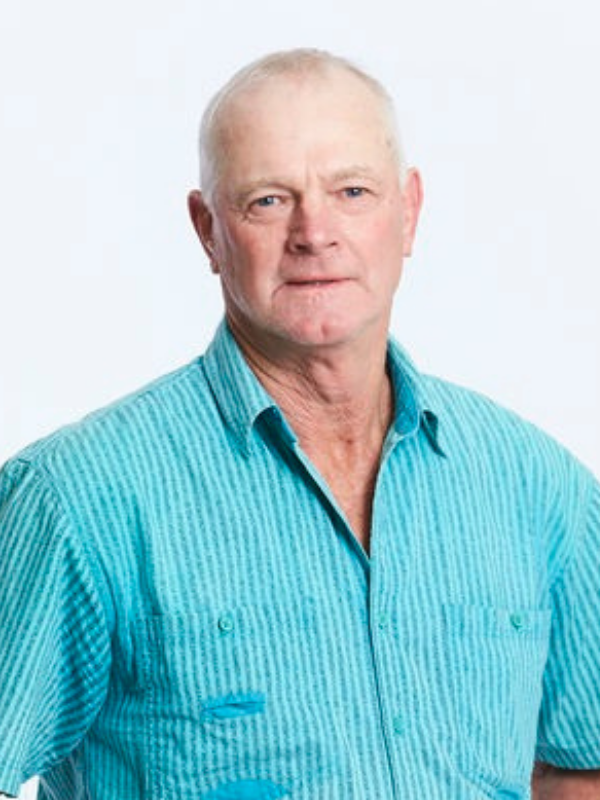 As a sheep and cattle farmer from Nerriga in south east NSW, John has a first-hand understanding of pest animals and the problems they pose to farmers, the rural community and Australia's biosecurity. John has been active in wild dog control groups around the south east for many years and is the farmer representative on the South Coast Wild Dog Management Plan and President of the Nerriga Wild Dog Association. John is also the NSW Farmers representative on the State Pest Animal Committee.
National Farmers Federation – Chris Young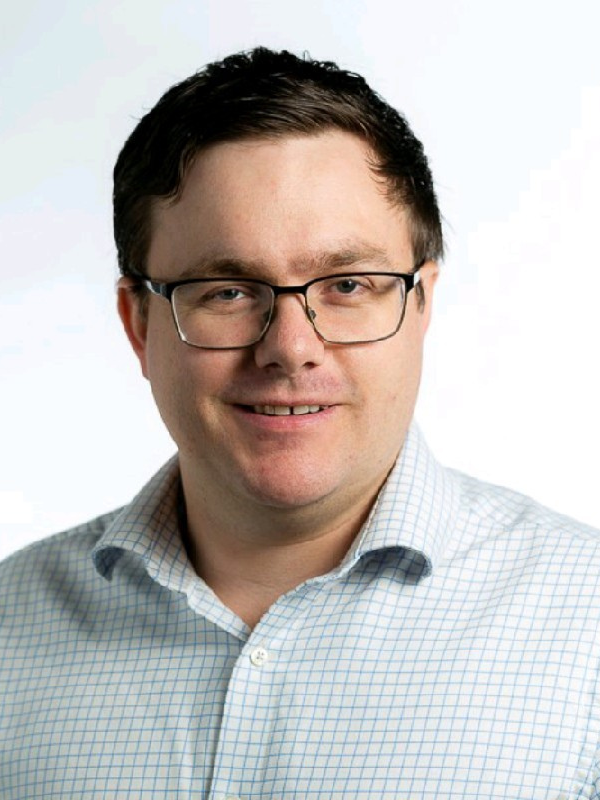 Chris joined the NFF in 2022 as the General Manager of Rural Affairs. He has a background working in agriculture, with a focus in the livestock industry.
Peak Industry Councils
Australian Wool Innovation Limited – Ian Evans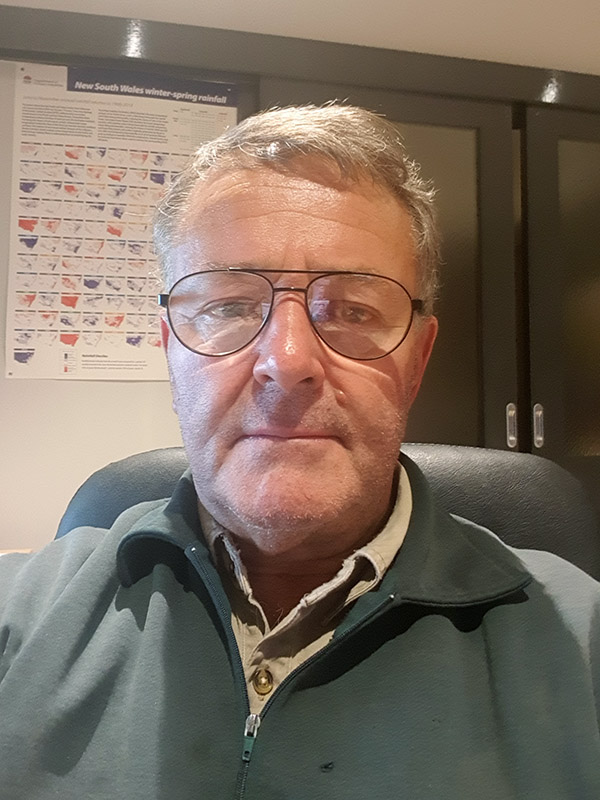 Ian is the Program Manager, Vertebrate Pests, with Australian Wool Innovation Ltd and has been in the role since 2014. Prior to this he was the AWI Shearer and Wool handling Training Program Manager.
Ian has previously held roles as the NSW Agriculture mulesing project officer and wrote the National Mulesing Training Manual, and 19 years as sheep and wool officer also with NSW Agriculture.
He spent 10 year in the family farming and grazing business near Dunedoo, NSW and now lives near Deniliquin on a water-less irrigation farm.
Wool Producers Australia – Adam Dawes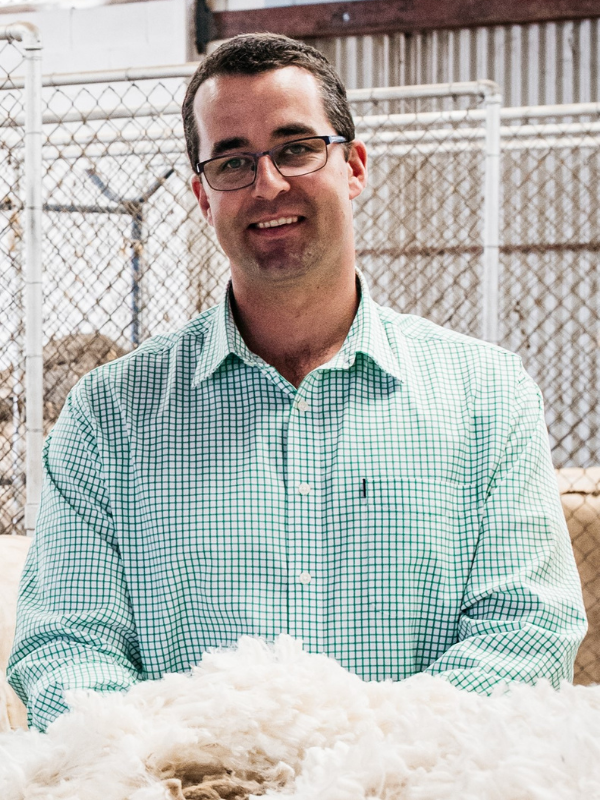 Adam has recently returned to Australia having spent 4 years working for the Falklands Islands Government Department of Agriculture, initially as an agronomist and subsequently as the Senior Agricultural Advisor. During his time in the Falklands Adam worked with landowners to operationalise baiting programmes for the Patagonian Fox; an introduced pest from mainland South America, which remains a significant agricultural pest on a small number of outer islands.
Adam is the General Manager at WoolProducers Australia. He grew up on a wool producing property near Yass in New South Wales and studied a Bachelor of Agriculture (Agronomy) at Charles Sturt University in Wagga Wagga. Adam subsequently worked for 4 years as an agronomist in the Southern Tablelands of New South Wales before moving into the federal Department of Agriculture, where he worked in various biosecurity and trade related roles.
Having joined WoolProducers Australia in September 2020, Adam is keen to contribute to the long-term sustainable growth of the Australian wool industry through improvements animal welfare, environmental management, consumer awareness and product advocacy, of which the National Wild Dog Action Plan plays a key role.
Sheep Producers Australia – Daniel Forwood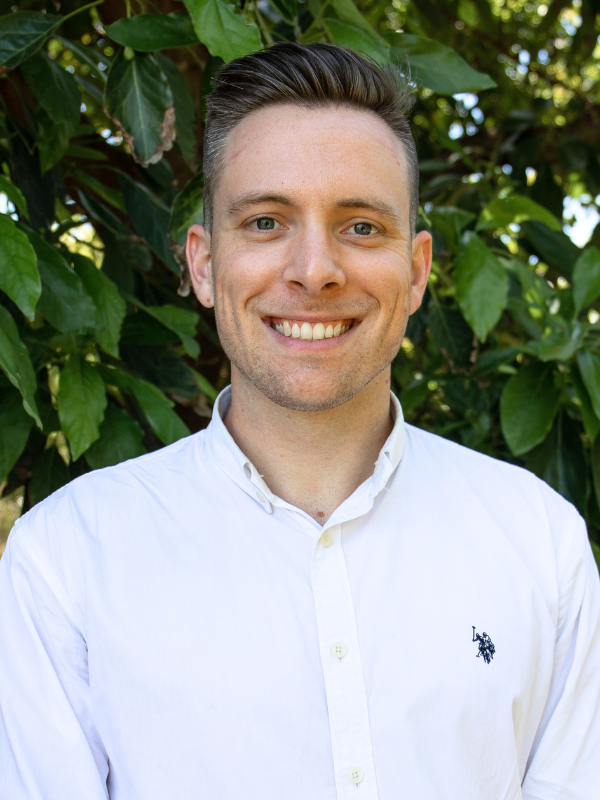 Daniel is the Senior Policy Advisor at Sheep Producers Australia.
Sheep Producers Australia helps producers achieve the high standards customers demand by working to develop science-based sheep health and welfare policy and programs. We work with our service providers to manage endemic disease and biosecurity risks on- farm, improve welfare outcomes and minimise the risk of exotic diseases entering Australia. Predator management is another critical aspect of improving welfare. Sheep Producers Australia supports bodies and research tackling invasive species, including the Wild Dog Action Plan that has been effective and is returning sheep to traditional grazing areas.
Meat and Livestock Australia – Sally Liego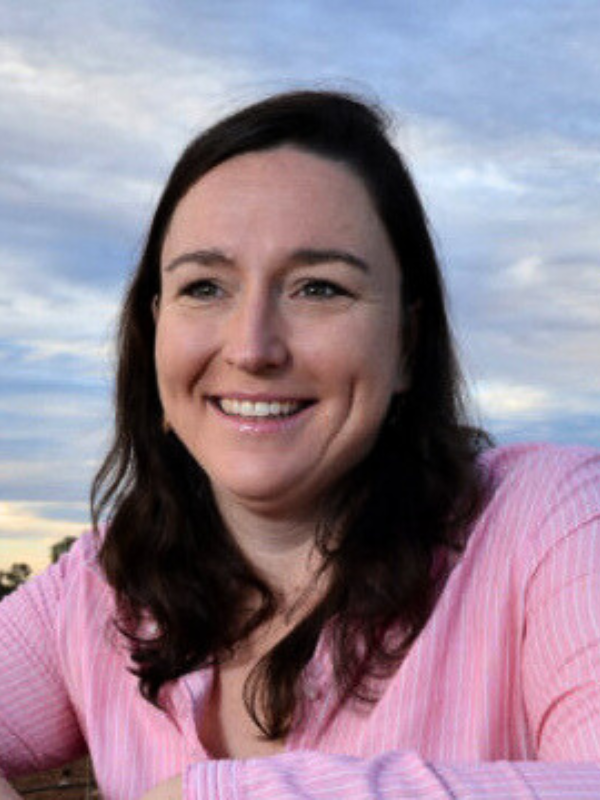 Sally is the Program Manager for MLA's Producer Adoption program that aims to build the capacity of red meat producers and advisors to increase on-property profitability, productivity, and sustainability through uptake of the latest R&D. Prior to joining MLA, Sally spent 16 years based in Alice Springs and Darwin delivering research and extension projects for the northern beef industry. Sally's career has seen her work closely with beef producers in developing new technology via the Precision Pastoral Management Tools project, delivering training workshops in pregnancy testing, nutrition and grazing land management, as well as undertaking collaborative research projects in supplementation, heifer management and grazing management. Sally has her feet firmly planted on the ground with her family's cattle, sheep & goat property in far-western NSW.
Government representatives
NSW Depart of Primary Industries – Peter Fleming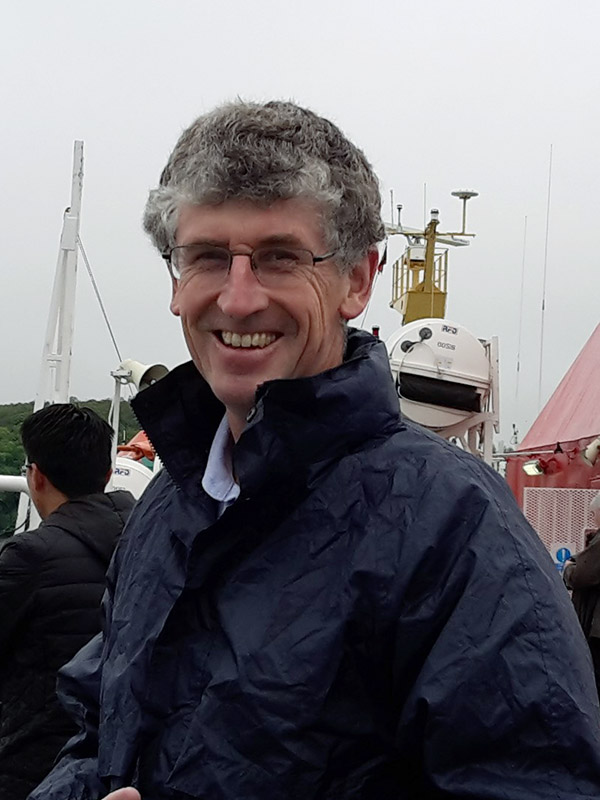 Peter is a Senior Principle Research Scientist and Research Leader, Predator and Prey Management with NSW DPI's Vertebrate Pest Research Unit, Orange. He has researched the management of "wicked problem" animals, including wild dogs and foxes, for agricultural, environmental and social benefit. Peter engages stakeholders to improve management efficacy, effectiveness and cost-efficiency and was instrumental in setting up the National Wild Dog Facilitator position in the first Invasive Animals CRC. The nil-tenure approach to invasive animal management was formulated in his collaborative National Heritage Trust south east NSW and ACT wild dog management project. Peter was an inaugural member of National Wild Dog Management Advisory Group and contributed to writing and review of the National Wild Dog Action Plan.
Environment and Invasives Committee – Brad Page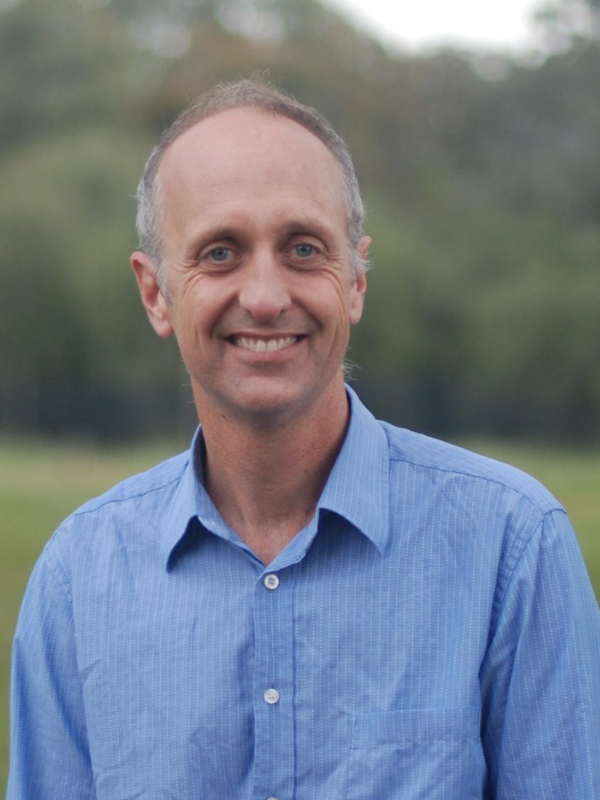 Brad Page is the Principal Biosecurity Officer – Pest Animals, Biosecurity Division with the Department of Primary Industries and Regions in South Australia and is the National Environment and Invasives Committee representative on the NWDAP Coordination Committee.
Department of Agriculture, Fisheries and Forestry – Shalan Scholfield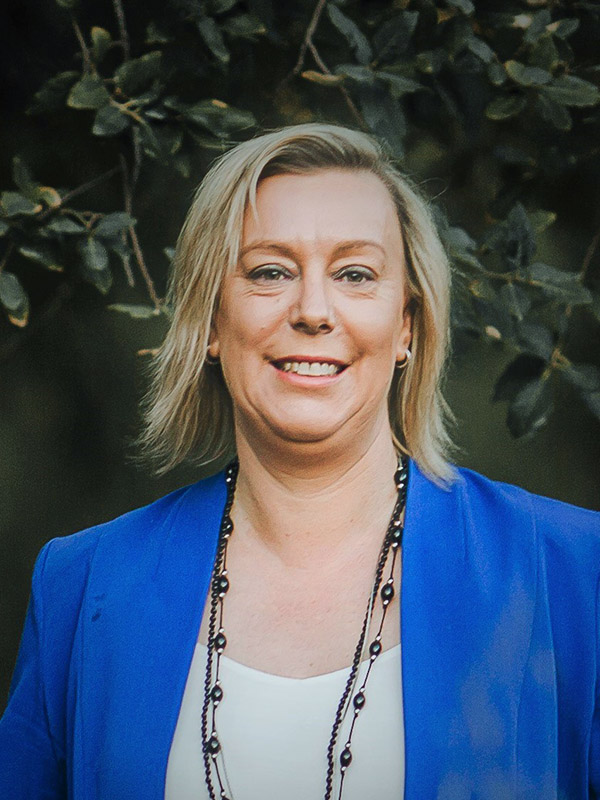 Shalan is the Principal Director of the Environmental Biosecurity Office at the Department of Agriculture, Fisheries and Forestry. She has over 15 years of government experience in a range of roles from resource management, biosecurity and compliance together with previous research and science based positions. In her role, Shalan is involved in biosecurity policy, programs and initiatives with a focus on post border biosecurity activities relevant to the management, containment and asset protection from established pests along with implementing programs with a focus on new and improved control tools, technologies, skills and knowledge to assist tackle established pest animal and weed impacts. Shalan is involved in the implementation of the Australian Pest Animal Strategy, the NWDAP 2014-2019, its review, and the development of the new NWDAP 2020-2030. She represents the Australian Government on the NWDAP Coordination Committee.
Observers
Centre for Invasive Species Solutions – Tony Buckmaster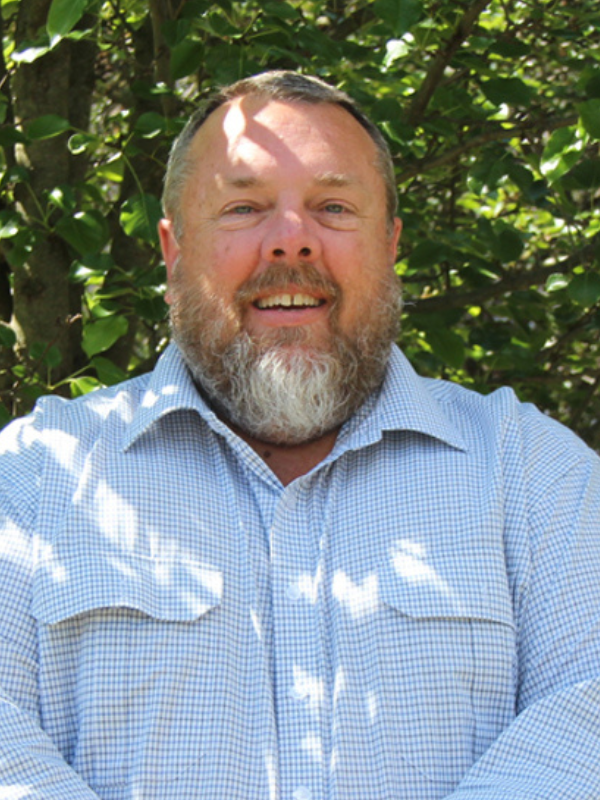 Tony is the Development and Education Manager at the Centre for Invasive Species Solutions. He comes from an agricultural background having grown up and worked on the family farm but also has extensive experience in wildlife ecology and strategic pest management as well as 12 years of teaching and research experience.
Tony currently manages the Centre's R&D program and leads the Balanced Research Program. He is also actively involved in several on-going research projects and convenes a Masters level unit in Vertebrate Pest Management for the University of Sydney.
Animal Health Australia – Rob Barwell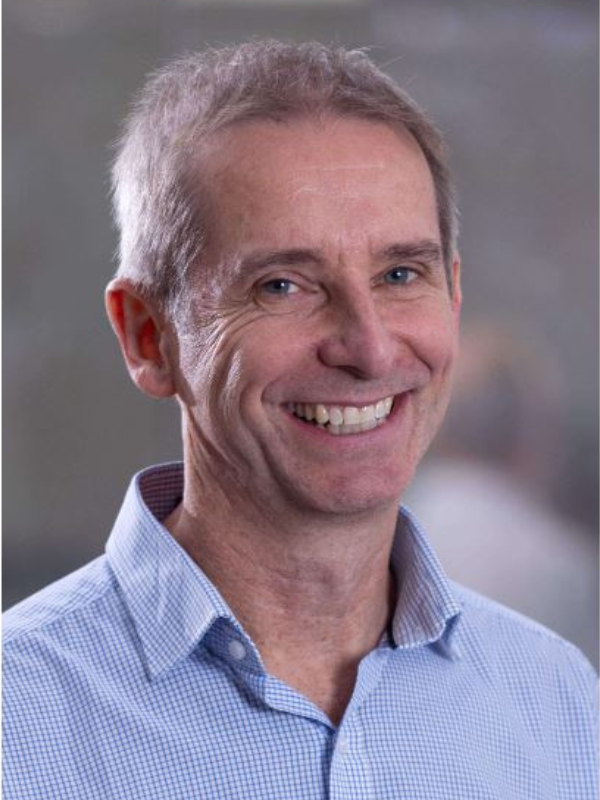 Rob Barwell is Head of Program – Biosecurity at Animal Heath Australia. He is a veterinarian who worked in mixed and small animal practice in Australia, England and Hong Kong and as a government veterinarian in NSW before joining Animal Health Australia in 2012. Rob manages livestock biosecurity and animal health projects with a focus on endemic diseases. He is passionate about working with AHA's members to make positive changes in animal health and welfare on farm which will benefit Australia's livestock industries.
Project team
National Wild Dog Management Coordinator – Greg Mifsud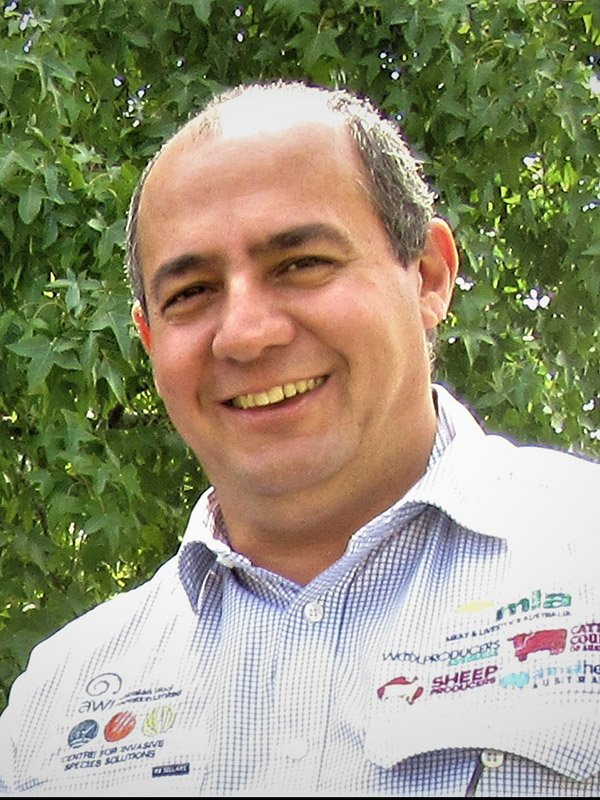 A wildlife ecologist, Greg has been involved in wild dog management for most of his career which has taken him from the wilderness of the Snowy Mountains to the deserts of inland Australia (and most of the farms in between). His passion for sustainable, best practice, humane management of wild dogs has seen him play an integral role in the NWDAP's development and its ongoing success. Greg's role is industry-funded by the Centre for Invasive Species Solutions, Australian Wool Innovation, Meat and Livestock Australia, Cattle Council of Australia Sheep Producers Australia and Wool Producers Australia.
National Wild Dog Action Plan Implementation Manager – Wendy Allen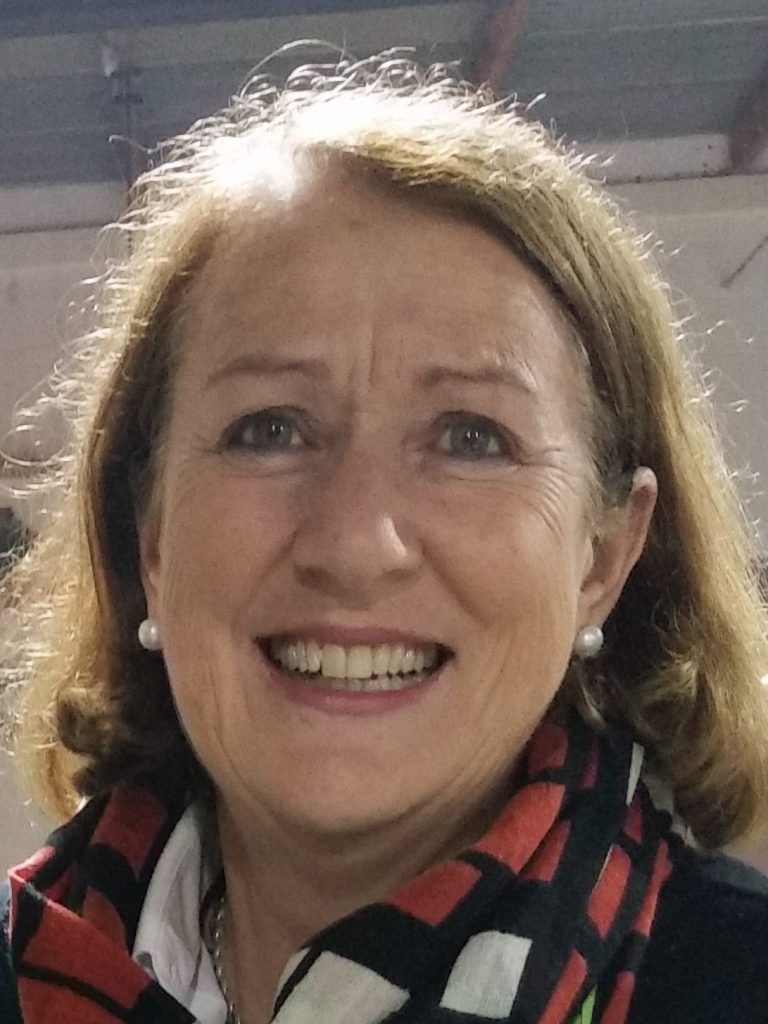 Wendy is an experienced project manager tasked with keeping our management team focused and achieving the goals of the NWDAP 2020-2030. She has extensive knowledge and experience in rural business management, event and project management, education and training as well as wide industry knowledge. With strong rural roots, Wendy grew up on a cropping and cattle farm in northern NSW and later owned a sheep and cattle property in western Queensland, before indulging her passion for promoting food production, tourism and agriculture.