6 August 2019
Wild dog management groups are turning traditional pest management on its head by taking an integrated multiple pest species approach to their problems.
The new Western Snowy Wild Dog and Pig Control Group, which covers almost 114,000ha of some of Eastern Victoria's most remote farming land and wilderness, is the latest Australian Wool Innovation (AWI)-funded group of land managers to tackle not only wild dogs but feral pigs as well.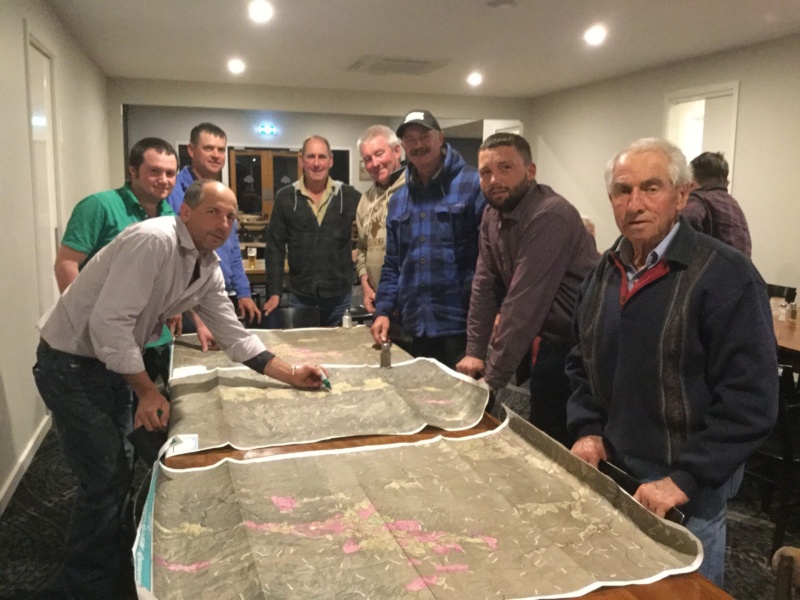 Department of Environment, Land, Water and Planning's AWI-funded Community Wild Dog Control Coordinator for Gippsland, Brian Dowley, said a rapid increase in wild dog impacts and new incursions of feral pigs reported by producers from north of Gelantipy and Wulgulmerang, to south of Buchan and Nowa Nowa, had necessitated the Western Snowy group's new focus.
"At the southern end of the group's range near Nowa Nowa, more than 40 dogs have been controlled in the past couple of months," he said. "I believe that, due to the drought, they're coming out of the coastal zone into bordering grazing areas.
"Feral pigs have always been a significant issue in Victoria but we're seeing their populations increase and spread from Buchan north west towards Gelantipy, Suggan Buggan and into Omeo Valley.
"Our work strengthening the links between public land managers and producers, to implement coordinated wild dog and pig control programs, has never been more important."
Pigs are a major factor in the spread of pests and diseases on farms, pose a threat to sheep flocks during lambing, cause pasture damage and undermine wild dog control efforts by destroying fences and consuming baits intended for wild dogs and foxes that have little effect on feral pigs.
In NSW, this multi-pronged strategy to more effectively manage invasive pests was embraced last year when a new wild dog and pig control group formed at Ashford, in the Northern Tablelands.
Established by AWI's North East NSW Wild Dog Facilitator Dave Worsley, the group involves about 40 producers managing about160,000ha. It cooperates with two more neighbouring wild dog management groups, Nullamanna Wellingrove to Inverell's north and Atholwood, north of Ashford.
"It was essential for us all to work together to ensure we managed the problem and didn't just move it somewhere else," Dave said.
The approach is so successful more producers have been keen to come on board with yet another new Northern Tablelands group being formed at Ashton, filling a pest control gap between Ashford, Emmaville and Mingoola.
"We had 13 producers attend our first meeting and when they actually sat down and shared their stock losses and experiences, they were quite startled at the whole picture," Dave said.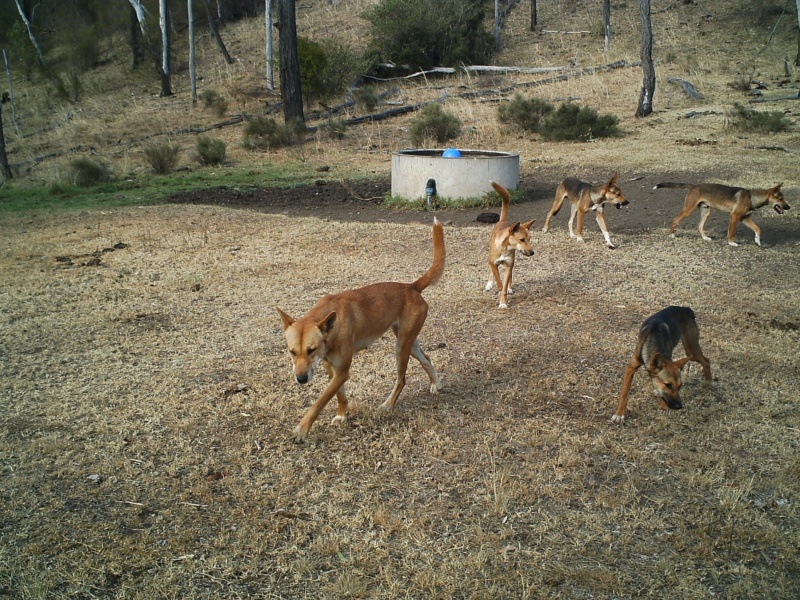 "Wild dogs had attacked or killed more than 100 sheep this year and one producer had lost more than 60 which, on top of the drought, had been very stressful.
"Predation was clearly widespread but because of distance and lack of communication, people weren't aware others were going through the same thing."
Dave said these producers were already proactive, baiting on their properties but would benefit enormously by being able to coordinate efforts with neighbours and from using FeralScan, an online suite of reporting and recording tools used to inform control strategies.
National Wild Dog Management Coordinator Greg Mifsud said the National Wild Dog Action Plan (NWDAP) provides a framework that enables groups to navigate "often hugely conflicting and emotional issues" to implement best practice wild dog management strategies, enabling them to work collaboratively and effectively across landscapes.
"As wild dog issues are becoming manageable within these groups, the relationships established between group members, land managers and government agencies provides them with the confidence to use the NWDAP framework to tackle other pests," Mr Mifsud said.
"We're seeing this unfold across Victoria and NSW and, as groups in other states mature, we'll see more integrated multiple pest management programs emerge."