22 March 2019
In the lead-up to the NSW state election, proponents of the National Wild Dog Management Plan (NWDAP) have been buoyed by the obvious bi-partisan support for funding wild dog management programs within New South Wales.
The incumbent Liberal/National coalition government believes the NSW Wild Dog Exclusion Fence needs upgrading and extending and has pledged to invest the significant sum of $37.5 million to achieve this goal.
Country Labor also backs the exclusion fence upgrade project. In announcing that a Labor government would match the coalition's plan, committing $37.5 million to the extension of the Wild Dog Exclusion Fence in NSW, Labor MP Mick Veitch (Shadow Minister for Lands, Primary Industries and Western NSW) said: "Funding the wild dog fence is what farmers have been asking for and we know this is a prudent investment to protect farms from wild dogs, keeping ravenous pests away from stock."
From whichever source it comes, the much anticipated funding is expected to double the length of the fence that covers the north west border between NSW and Queensland, adding more than 700kms of fence protection.
NSW Farmers Association also acknowledges the dual commitment to fund the Wild Dog Exclusion Fence after the election.
Chair of NSW Farmers Western Division Council, Greg Rogers said NSW Farmers congratulated the Nationals and Labor for backing industry efforts with bi-partisan support for stemming the destruction of livestock by wild dogs, pigs and foxes.
"This bipartisan commitment to fence the full boundary with adjoining States means the industry can now focus on managing and eradicating the pests currently in NSW."
Mr Rogers said the existing fence has been effective to date in minimising wild dog incursions.
"For the past six years, NSW Farmers Wild Dog Coordinator Bruce Duncan has led a successful program that has been critical for wild dog and pest management in western NSW. This position, along with on-ground activities such as increasing awareness, education and group self-sufficiency has been funded by Australian Wool Innovation (AWI) and is a $2 million investment by the wool industry to date."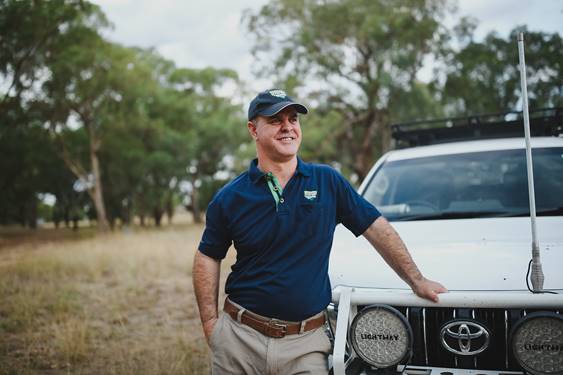 Mr Duncan reinforced the gains of the wild dog control program in the Western Division to date, but pointed out that everybody in the community needed to participate fully in the program to maximise the benefits of the proposed government funding.
He said: "The key to wild dog control is prevention, not cure. It looks like we can now make some really big inroads into the dog problem that will benefit not only the Western Division but also the rest of NSW over the next 50 years. I can't emphasise enough that if every property is doing their bit to eradicate wild dogs, the task will be easier for the individual.
"Let's add value to this fence by getting every landholder on board. Remember it's quite likely a pack of wild dogs is living on one property but killing on another. They don't know where the internal boundaries are!"