22 March 2019
The addition of South West Queensland Wild Dog Coordinator Skyela Kruger has made significant inroads into getting the community onboard with wild dog baiting in the Charleville region. Working closely with stakeholders including Southern QLD Natural Resource Management (SQNRM), Biosecurity QLD and SW Regional & Economic Development (SWRED), Skyela managed to to reconvene the Murweh Shire Wild Dog Committee, and generate an increase in participation for the coordinated baiting within the Shire.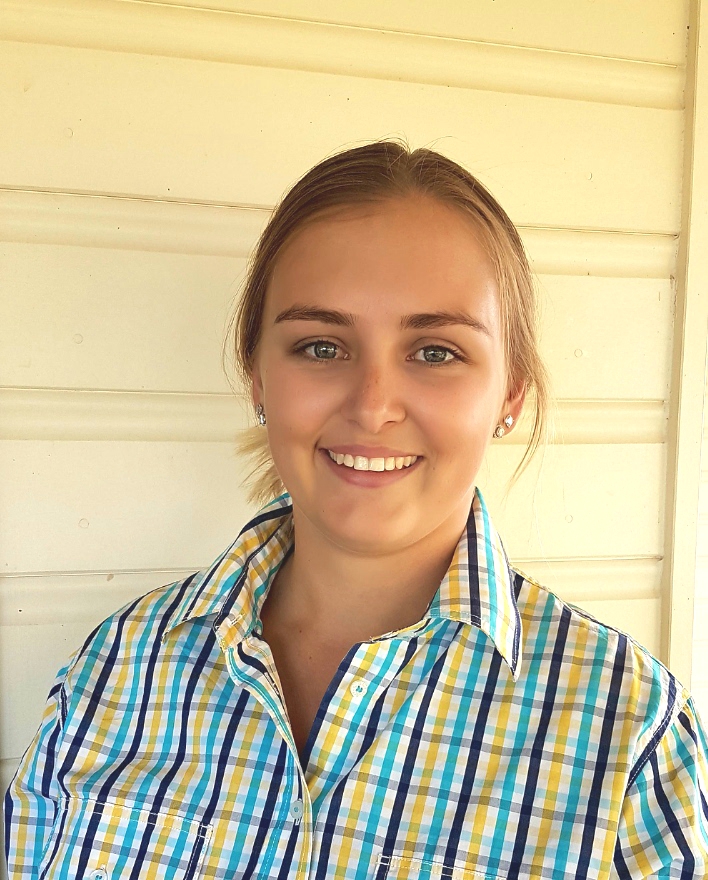 Neil Polglase, CEO of Murweh Shire (which covers nearly 41,000km2 around Charleville) explained that the Council had become disheartened by the low rate of uptake for pest control. He said: "Only 17% of the Shire's rural graziers were participating in biannual baiting and when you look at the number of dogs recorded in the Shire, with upwards of 3500 scalps handed in each year, it's obvious we have a wild dog problem."
Mr Polglase pointed out that the onus is on landholders to fulfill their pest control responsibilities, but all stakeholders need to work collectively and cooperatively to help solve the problem. And they now are.
He said: "With the advent of the South West Wild Dog Coordinator, and some properties changing hands, we now see much more pro-active dog control activities with 27% of rural graziers in the Shire taking part in the last baiting program."
Skyela Kruger, whose position is cofunded through AWI, Agforce QLD, Government and Southwest Regional Economic Development, has engaged with several foreign-owned properties that have not baited for years and made the most of some positive changes in management. By encouraging landholders to be part of the solution, participation has increased from 39 to 60 properties that equates to wild dog control over an extra 300,000 hectares.
Neil Polglase explained: "The biggest issue we face is the number of absentee landlords, as several properties in our Shire are owned by overseas investors. Skyela has rung them directly and explained their responsibilities as landholders in controlling pests. This dialogue has created amazing outcomes."
Nev Kelly, who now manages Oak Park, a Chinese-owned property, understood the value of wild dog control from his time spent in Paroo Shire and instigated a baiting program for the heavily infested properties. The Murweh Shire Rural Lands Officer organized about 4000 baits for Nev and the results were phenomenal. Cattle people had previously managed the properties and had not carried out wild dog control.
Skyela said: "Our baiting program across the six shires in South West Queensland runs during April and May, with baiting occurring for 4 to 5 days per shire. About 80% of our baits are put out via aerial baiting, due to large property sizes and inaccessible areas, such as the heavy timbered mulga country. To give you an idea of the scale of operations, Murweh Shire is around 41,000km2 but out west Buloo Shire covers 74,000km2 and only has 26 landholders in the whole shire."
The months ahead will be busy for stakeholders delivering wild dog control in South West Queensland.
For more info contact Skyela Kruger by phone on 0429 232089 or by email.
The key points for wild dog control success in Murweh Shire:
Collaboration between AgForce, SQNRM, Biosecurity QLD and SWRED as project delivery partners.
Coordinated 1080 baiting took place 12-18 November 2018. Participation was increased from previous May 2018 baiting program by 10%
Tentative dates for the next autumn coordinated baiting are 27-31 May 2019 pending conclusion of the aerial baiting calendar.
Appointment of the AgForce Wild Dog Coordinator has seen effort put into reforming the Wild Dog Advisory Group and targeting non-participants with the goal of boosting coordinated baiting participation.
Subsidised meat for baiting was offered to landholders during the November 2018 program, boosting participation to 61, from 39 previously.
Engagement with historical non-participants resulted in 6 key properties attending baiting stations that would not normally do so. Neighbouring properties are reporting far less activity.
Morven cluster group reports 16 properties in the area are now running small livestock, up from 6 previously.
Increase of 6 new land managers engaged in the most recent baiting regime covering approximately 300K ha of landscape that has previously been untreated with either aerial or ground baiting.
Reinvigorated community led wild dog committee assisting with local knowledge and communication with new land managers and previously unengaged land managers with the view to improve participation rates.